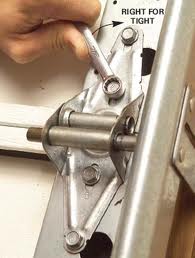 From Genie service and tracks adjustment to spring repair, we cover all needs. You just call us when you need garage door service in Greenwich, Connecticut, and relax. The response is fast, the techs are well-trained, the cost is fair, and the service starts and finishes in a proper and safe way. We offer solutions to all concerns regarding your existing garage door, but are also here for its replacement. Or the installation of a new garage door. Get peace of mind by turning to our company every time you want garage door repair, new installation, replacement, or maintenance service.
Garage door service in Greenwich becomes easy with us
We dispatch a garage door service Greenwich tech as soon as you want repairs. You can rely on our company for fast repairs on all garage doors of any brand. The techs have the skills to provide any service is required, troubleshoot any garage door, and complete all jobs in a safe manner. If the electric garage door is not working, the cables come off, or the spring snaps, don't panic. Call us. All such urgent situations are handled fast. You tell us the problem and we send a garage door repair Greenwich CT tech to offer the service.
We address all garage door repair needs fast
Do you want a new opener installed? Is the garage door a bit noisy lately? Don't put up with problems. Contact us for the garage door repair service. Even if the garage door still opens and closes, a strange noise might be the sign of a serious upcoming problem. Wouldn't you want it fixed before it becomes a threat? Contact Metro Garage Door Repair Greenwich.
Time for garage door maintenance? Make an appointment today
The wise thing to do is to call us for garage door maintenance. It's only natural for garage doors to wear or even cause problems due to the bad weather and daily use. But when they are regularly inspected, adjusted, lubricated, and tuned-up, they work at their best for a longer time and don't cause safety concerns. Would you like to schedule maintenance? Simply call our garage door service company.
You can depend on our team every single time you need service. But you can also turn to us if it's time to have the garage door replaced. Not all problems have the same solutions. But we provide solutions to all problems and do so with no delay and with the utmost respect to your needs. Next time you need Greenwich garage door service, give us a call.